New Site under Development TheGordianProject.org Launching Soon
And New Book in the Works… Will come Up For Air Soon !!!


Castle Rock Co. Said No to HUD branded Social Engineering

Saving Superman Building, Break Glass in Emergency RhodeMap RI

     While the oxygen was being sucked out of the news cycle over embattled House Finance Chair Ray Gallison's Federal investigation, proponents to save the Superman building launched a bizarre and seemingly ill-timed press conference.   Rhode Island Senate Majority Leader Dominick Ruggiero, God of Labor "Ponos" dismissed speculation that there was anything "nefarious" in the ongoing discussions between the State and High Rock Development's hope to rehab the "Superman Building".  The public reaction to this latest cheerleading effort courtesy of Rhode Island leadership, High Rock Development, and Greater Providence Chamber was predictably raucous.  Rhode Island's rank and file electorate whose last nerve has been worn clean to a nub by a scandal rocked Smith Hill and leadership's failed attempts to pick winners at the cost of millions to taxpayers, the mention of investing public dollars into another corporate welfare project is cause engage a
re-enactment of the "Burning of the Gaspee" on the State House Lawn.   Tabling  Mayor Elorza's lofty rhetoric, and the "Kryptonite" metaphor offered by Prov. Chamber President Laurie White, there's often more to be read by what isn't said at these staged political events then what is.  David Sweetser, High Rocks Chief Operating Officer  indicated discussions with members on the Hill had been ongoing for the three years, but when pressed for financial and planning detail his painful dodge even for the smallest conceptual detail four times over was clear Sweetser knew more than was willing to share.  Clumsy as this press conference was, there's little doubt the principle proponents have a "Plan B" on the back burner and a ringer to break the stalemate.
Read the Rest and Comment Here

LegalInsurrection:
Clinton confronted about his wife's March pledge to "put a lot of coal miners and coal companies out of business
Branco Cartoon – Blind Ambition

RI Commerce Honcho Stefan Pryor's Political Baggage
Photo Credit Hartford Courant
Many Thanks to GoLocalProv for Carrying This Post
AESantos (Tony) April 13, 2016
Over the years we've been dazzled by the deft execution of the "Smith Hill Two Step" by Rhode Island Politicians under fire, but R.I. Commerce Honcho Stefan Pryor's ability to dodge and sidestep a political landmine without a direct coherent answer to the "Ready Shoot Aim" RI Marketing campaign is unparalleled even by the likes of former House Speaker (D) Gordon Fox, and Congressman (D) David Cicilline currently warming the seat of
District 1.
     April 5, 2016: Four days after Betsy Wall Chief Marketing officer for the R.I Commerce Corp resigned her post RI Commerce Czar Stefan Pryor who had been conspicuously absent during the "Cooler Warmer" public melee surfaced to diffuse a bomb that had already exploded. "When anything happens within my team, I take responsibility," Pryor said Tuesday. "I take responsibility across the board when anything happens that's a mistake." Pryor's statement without offering his own pound of flesh carried as much weight as the "Cooler Warmer" slogan that dominated the news cycle for the last week.  His evasive behavior before media and unwillingness to answer a direct question is arguably an acquired skill and cause to take a closer look at his previous post as Connecticut Education Czar.
     Stefan Pryor's watch as Connecticut Education Commissioner began Sept 2011. His education reform efforts (Common Core) were controversial and left him at odds with Connecticut's Teachers Unions. 30 months into Pryor's watch however Pryor's relationship with Teachers Unions would take a back seat to a string of investigative reports released by The Hartford Courant.
Read the Rest and Comment Here.

The Teppco "Tax-Jack" and 10 Waterfront Acres

A Rhode Island business folding or relocating operations to business friendly territory is unfortunately as commonplace as a rush hour fender bender. On the surface the recent closing of the Teppco Propane facility leaving 36 souls unemployed appears to be another casualty of a hostile business climate, however the timing and circumstances that led Teppco GP Inc. to close their doors leaves a number of loose threads and unanswered questions to write this off as a $1 Million "Tax-Jack" of a single business. The Teppco Propane facility sits on a waterfront tract of land near 10 acres at 25 Fields Point Dr. where they've operated in energy/propane distribution since 1971. As reported by GoLocalProv, in July 2015 Teppco found themselves on the wrong side of a $1 Million tax increase, 400% over the previous year (2014).
Rhode Island attorney Michael Marino:
"After about 12 informal requests for information from the city's assessor's office for information on this issue, I was forced to make a formal public records request with the city," said Michael Marino, Teppco's attorney last month. "Until [this] morning, the tax assessor's office has outright ignored every request for information that we have made." Marino was hired by Teppco's parent company Enterprise Products based in Houston Texas to represent Teppco's interests in resolving the $1 Million tax increase and was prepared to take this issue to court. Short of any communication with the city, Marino could only speculate that city misclassified the storage tank and in the process taxed the same tank twice. GolocalProv reports, "City officials have neglected to comment on this issue as well, citing the fact that the company was going through the appeals process." Until recently all attention has been squarely focused on Teppco's efforts to resolve this $1 Million "Tax-Jack" with a reportedly unresponsive city bureaucracy, however a broader view of timing and circumstance may show an alternate theory unrelated to a $1 Million tax dispute.
Read the test and comment here.
City of Providence Refuses to Answer Key Questions on Teppco's Closure

Branco Cartoon Road Trip
Legal Insurrection:
Obama Still Pushing Refugees After Brussels Attacks

 RhodeWorks RI,
a Constitutional Pandora's Box

Many Thanks to GoLocalProv for Carrying this Post
     The "political mugging" inflicted by Smith Hill Leadership on those opposing RhodeWorks is everything we've come to know of governance in a "Banana Republic".  Despite overwhelming opposition and protest by business and the electorate to scrap this $300 Million Economic and Constitutional Juggernaut, leadership on The Hill rammed this thru with unprecedented force and speed, weeks not months.  The legislative outcome of RhodeWorks 3.0 was engineered and orchestrated well before the bill hit the chamber floor.  The open hostility on the part of veteran lawmakers affirms the electorate has more to fear from leadership than any law they could ram thru the legislative process without our consent.  Alexis de Tocqueville (1835 Democracy in America) would have branded their abuse of power and political intimidation of individuals in the public and private sectors as "Soft Tyranny"
     Leadership on The Hill often pushes the envelope with provocative issues, 38 Studios, Pawsox Relo, and former Rep. Donald "Revolving Door" Lally to name a few, but the passage of RhodeWorks serves a larger political agenda that reaches to clear to Washington.  RhodeWorks 3.0 has broad National and Constitutional implications.   As discussed in a previous post, Rhode Island is an incubator for a National Tolling agenda.  The Obama Administration introduced the Six Year $478 Billion "Grow America Act" now in its second iteration and thankfully languishing in Congress.  At the core of this back door Stimulus Program are proposals to lift tolling bans on interstate highways and allow individual states to use revenue collected for non-infrastructure use.  In Rhode Island's case tolling revenues collected would vanish into the fiscal black hole of the general fund.
     RhodeWorks is the state run version of the White House Grow America act, and now that it has been signed into law, Connecticut Governor Dannel Malloy is considering reclaiming the handle of the Toll Booth State and tolling trucks.     Like ObamaCare, the full economic and constitutional impact of RhodeWorks will not be known for some time.  The toll gantries are expected to come online by 2019.  By then Governor Gina Raimondo will be seeing Rhode Island in the rear view from Washington.
Read the Rest and Comment Here


GoLocalProv:
38 Studios: SEC Charges RI Commerce Corp, Wells Fargo with Fraud
Legal Insurrection:
Hot Mic Catches MSNBC Reporter Telling Clinton Campaign What Questions to Expect
When Class Was Class
Rest in Peace Nancy Reagan  1921-2016


Legal Insurrection:
Branco Cartoon – Working the Ref
Photo Credit AsphaltandRubber.com
RhodeWorks R.I.  Incubator for White House Interstate Tolling Agenda
AESantos (Tony) February 16, 2016
     There's always a trail of Breadcrumbs, and the trail from RhodeWorks leads straight back to the White House … Political and economic conditions on the ground make Rhode Island the perfect incubator to advance a White House Interstate Tolling agenda.  For decades this politically deep blue state, largely controlled by organized labor, has the worst infrastructure in the lower 48, no political will, financial discipline or vision to prioritize its infrastructure needs at the risk of jeopardizing its own Democratic powerbase. Every Democratic/Progressive experiment requires a "Big Government" operative to control information, outcome and mitigate damage control. Governor Gina Raimondo's (D) 5 year track record, and brute force delivery of the RhodeWorks legislation clearly shows she has the stuff to marshal Federal resources with stealth  and S.O.P. lack of transparency to insure RhodeWorks isn't struck down in Federal court and remains the model to replicate interstate tolling nationwide. For organized labor this is a ten year plus Stimulus package rife with cost overruns and corruption.
      To be clear, RhodeWorks is not a Federal Program but embodies a number of controversial elements of the Obama Administration's Six Year $478 Billion national infrastructure rebuild known as the Grow America Act 2.0 The most egregious component of the White House plan is to lift the national ban on interstate tolls. Permitting the states to toll vehicles of any class type while continuing to collect Federal and State Fuel Taxes is not only Double Taxation, those states whose coffers ring hollow for cash could simply ramp up tolling rates with a few mouse clicks, or stage additional tolling gantries in lieu of exercising any fiscal discipline.
Read the rest and comment here.
Legal Insurrection:
We have lost a great man and a great Justice.
RhodeWorks Amnesty for
East

Bay and Aquidneck Island

I'm Obliged to GoLocalProv.com for Carrying this Post
AESantos (Tony) February 11, 2016

     Leadership on Smith Hill often comes up short on execution but are every bit as calculating as their Capitol Hill counterparts. There are two gaping holes in the RhodeWorks Toll Gantry Net large enough to drive a convoy of 18 Wheelers from the Massachusetts state line clear to Newport across to Jamestown onto North Kingstown and never engage a single RhodeWorks toll gantry. Route 24 from Massachusetts crosses into Tiverton Rhode Island, then on to Aquidneck Island and points south to Portsmouth, Middletown and Newport. Route 136 from Massachusetts crosses into Warren Rhode Island, thru Bristol and on to Aquidneck Island and points south. It's been widely assumed that the existing Sakonnet River Toll Gantry would be incorporated into Rhodeworks, but based on the RIDOT posting and the map shown below, the Sakonnet River Toll gantry was never one of the original 14 named sites. In the dark of Super Bowl Sunday while the many of us were tailgating indoors, the Sakonnet River Toll Gantries were quietly being dismantled.  For months the Trucking Industry, Good Government groups and handful of Republicans led by State Rep. Patricia Morgan pressed the Governor into releasing the locations of the Toll Gantries. What now appears to be RhodeWorks Amnesty for the East Bay and Aquidneck Island is arguably the result of Smith Hill Horse trading gone wild. One couldn't rule out the East Bay corridor free of toll gantries isn't also a quiet concession to political leadership to our neighbors of the north … Massachusetts.     
      Three Years ago Aquidneck Island's economic livelihood was threatened by Smith Hill Lawmakers Hell-Bent on imposing a Toll on all vehicles on the newly erected the Sakonnet River Bridge. Rep. "Jay" Edwards (D) District 70 Tiverton, Portsmouth, led the East Bay Gang of Eight in holding passage of the 2014 State Budget hostage by not approving the $2.5 Million 38 Studios bond repayment.
Read the Rest and Comment Here


Governor Raimondo's Toll Road to Washington 
Governor Raimondo's Toll Road to Washington
I'm Obliged to GoLocalProv for Carrying this Post
AESantos (Tony) February 6, 2016
      We're all still smarting as will our children's children from the colossal train wreck of the American Recovery and Reinvestment Act of 2009. The White House and media handle that came to be known as "The Stimulus", was rightfully christened "Porkulus" in opposition and conservative circles. $831 Billion borrowed from China was the propellant to fuel the recovery of the 2008 self-inflicted housing bubble collapse that vaporized nearly $8 Trillion in wealth. This failed Keynesian Hail Mary was supposed to put millions of Americans back to work at "Shovel Ready" jobs rebuilding the country's crumbling infrastructure. Failure to pass would cause the earth's rotation to cease, the sun to go dark, and life as we knew it would end. Total cost including interest over 10 years $1.2 Trillion. Five years later after squandering hundreds of millions on "Junk Science" enterprises like Solyndra $535 Million unvetted, now bankrupt, and a myriad of environmental pet projects like Florida's "TurtleTunnels" ($3.4 Million) the nation's infrastructure, bridges and overpasses are still being propped up by massive "Lincoln Logs" and bales of rusty chicken wire while D.O.T. night crews find it more efficient to move the potholes than to fill them.
     Rhode Island's share of Barack Obama's "Porkulus" package was North of $1 Billion. $95 Million, less than 10 percent found its way to infrastructure projects, the bulk of those resources to road resurfacing. The Six-Ten Connector was deteriorating 5 years ago, and not a single buffalo nickel of the Stimulus was invested in its rehab. Today, the Six-Ten Connector stands (don't look up) as a monument to Smith Hill's uncommon capacity to squander financial opportunity. GoLocalProv outlines in detail the dispersal of Rhode Island's $1 Billion share.  
         RhodeWorks now resurrected for a third time is akin to Barack Obama's 09 Stimulus program. Governor Raimondo's political resume' is screaming out for an earth moving win, and what could be more earth moving than to singlehandedly rescue Rhode Island's infrastructure from certain doom on the electorate's dime for which Labor will be eternally grateful.
Read the Rest and Comment Here.
Branco Cartoon – You've Got Mail
GoLocalProv
RI Truckers in Talks With National Groups for Class Action Lawsuit




The Ten Commandments of Capital Hill
AESantos (Tony) January 5, 2016
I'm Obliged to GoLocalProv for Carrying this Post

I. Thou Shalt:
Bow to the Politically Protected, Propagate their Numbers thru Compulsory Diversity, Multiculturalism and Political Correctness.
II. Thou Shalt Not:
Compromise the Power of the Speaker, Ruling Class Party, or the Unofficial 4th Branch of Government Organized Labor.
III. Thou Shalt Not:
Bear False Witness Under Oath, But May Spin, Jive, Perjure, Double Deal, Duck and Deceive Under the Protection of Elected Office.
IV. Thou Shalt:
Publically Champion the Virtues of the Constitution, Liberty and Transparency While Quietly Emasculating The U.S. Constitution Under the Guise of Legislation.
V. Thou Shalt:
Expand The Power and Scope of Government for its Own Sake by Empowering and Weaponizing the Departments of Justice, IRS, EPA, and the BLM.
VI. Thou Shalt Not: Covet the Gavel of the Speaker of The House or Conspire to Coup.
VII. Thou Shalt Not:
Empower the Minority Party without First Excising a Pound of Flesh, and Lay Claim to First Born.
VIII. Thou Shalt Not:
Cut Any Tax or Tribute Before Replacing it with Another Tax or Tribute of Greater Value.

IX. Thou Shall Not:
Risk Exposure or Share with Friends and Family When Trading on "Wall Street Insider Information".
X. Thou Shalt Not:
Empower the Masses or The Electorate Lest Ye Violate Any Commandment Inspire or Revolt.
Legal Insurrection Branco Cartoons

BreitBart:
Obama Meeting with Attorney General to Finalize Executive Gun Control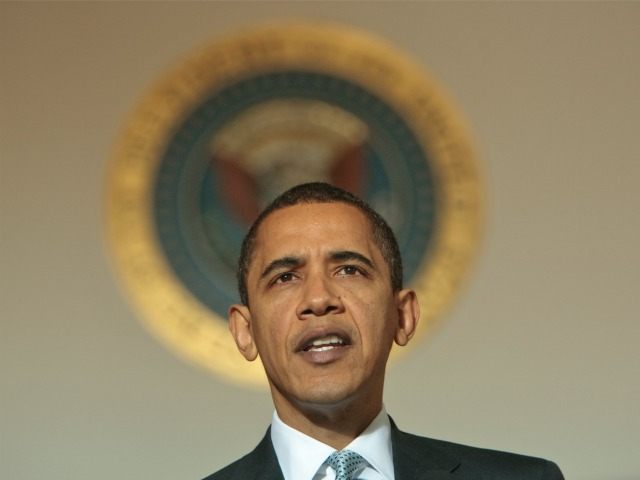 America's Veterans, Her Forsaken Sons and Daughters
Photo Credit VetFriends.com
I'm Obliged to GoLocalProv for Carrying this Post
AESantos (Tony) December 2, 2015
     Few would argue the compassion and aid extended by Washington to those who reach American soil thru war torn crisis or climbing over a border fence is generous to a fault. Their largesse however comes a bit too easy when powered by the American taxpayer and the Fed who's on speed dial with Capitol Hill. The fiery rhetoric over the Syrian Refugee crisis and illegal immigration has re-fired a decades' long argument that the needs of Americas Sons and Daughters, our Veteran warriors come before all. 22 million no longer wear the uniform, their service to country has ended but their sacrifice continues. A Soldier's core belief is to "never leave a man behind" a concept no doubt foreign to Capitol Hill.
This post is fueled in part by the experiences of a United States Marine whose service began some 45 years ago during the Vietnam War. Joe whose name was adopted for this post reached out to share some of those experiences. Joe hails from Madison, Wisconsin where he enlisted in the Marine Corp. at 17. His service to country ended long ago but any Marine will tell you once a Marine always a Marine. While his challenges with the Veterans Administration are his own they reflect a common experience with millions in the VA bureaucracy that persist after the 2014 scandal that exposed the cover up, mismanagement and malpractice that attributed to the deaths of many Veterans.
Most alarming is the high rate of suicide among veterans. While competing studies vary, as many as 22 Veterans take their own lives every day.   Depression and PTSD are linked directly to the high rate of suicide among Veterans. As much as 80 percent of Vietnam and 20 percent of Iraq and Afghanistan war veterans suffer from PTSD and or depression. These numbers are a moving target as undiagnosed cases surface every day.   One common thread in the high suicide rate is the lack of consistent and regular care of Veterans.   Joe wrote of his best friend back in Washington who suffers from chronic PTSD. His treatment ranges from overmedication that totally incapacitates him or under-medication that has landed him in a psychiatric ward for a month.
January 2015 El Paso, Tx. Senior psychologist Timothy Fjordback lost his life to a former employee and Veteran Jerry Serrato at the Fort Bliss VA. Serrato had filed a claim for PTSD benefits and his claim was denied. Rather than enduring the VA appeals process, Serrato filed his own final appeal with Timothy Fjordback at a local market with a Smith and Wesson and then turned his gun on himself. The GAO (Govt. Accountability Office) determined in 63 percent of patient casework (suicide cases) proper protocol wasn't followed in documenting patient care, and follow up care suffered as a result.

Read the Rest and Comment Here


Cartoons by A.F. Branco  Brilliant
Illegal Immigration, Washington and Wall Street's Quietly Traded Human Commodity
I'm Deeply Obliged to GoLocalProv for Carrying this Post
AESantos (Tony) November 21, 2015
   "Give me your tired, your poor, your huddled masses yearning to breathe free."  
The motives of the Washington Democratic collective are far less noble and compassionate than the words of Emily Lazzarus now memorialized on the statue of Lady Liberty. The mile high view on the illegal immigration ground war would leave many Americans to reckon of the three principles trading in the human commodity of Illegal Immigration, Washington's Political Establishment, Wall Street, and the lowly Mexican Coyote (Coyotaje), the Coyote makes no secret of engaging and profiting in what amounts to human trafficking. From the Whitehouse to the Capital Chamber floor, Washington's interest in illegal immigration is mercenary and purely self-serving. The immigrants they claim to embrace are a means to establish a permanent Democratic majority. Calls on the capital chamber floor for immigration reform are simply a red herring. Any meaningful reform would mean bringing order to the chaos. Reform would require regulation, border security and enforcement, prosecution of employers hiring illegal immigrants, revocation of benefits, and the dreaded Progressive "D" word…Deportation, all elements that head the short list of mandates that would choke off the flow of illegal immigration. Anything short of full and unconditional amnesty is cause to leave the immigration system in chaos already rife with corruption.  To be clear, members of the Republican ruling class and establishment moderates that crossed the aisle and decided to stay are also scrambling for their share of the immigrant vote. The President's laundry list of executive orders and policy changes on deportation has given license to Governors and Mayors to follow suit in the expansion of 340 sanctuary cities. Rhode Island has the dubious distinction of being the only sanctuary state. Some 30% of capital crimes in many cities are committed by Illegals, and repeat offenders make their way back thru the revolving doors of a porous southern border.
     The collateral damage inflicted on America's sons and daughters by Washington's collective effort to capture the immigrant vote is arguably criminal.  Nearly 50,000 veterans, men and women, American warriors who selflessly served to protect this nation, many at great personal sacrifice are homeless, and yet the financial hit for 11 Million illegal immigrants total $113 Billion. To give scale to that number, the 2015 budget for the entire State of New York was $92.5 Billion.  Ten states including the District of Colombia now provide drivers licenses for illegal immigrants. Other Blue States pandering for that vote are lining up in the queue. October 2015, California Governor Jerry Brown signs legislation that could allow illegal immigrants to vote.   Under the guise of "Public Safety" north of 4 Million illegal immigrants will be in a position to illegally cast a vote in the 2016 election. Left unchecked the objective of a permanent Democratic majority may be only one or two election cycles downstream.
Read the Rest and Comment Here
Branco Cartoons  Whiners Crybabies All he safe



Legal Insurrection:
Paris Attacks Bring Inevitable Calls for Gun Control From the Left

GoLocalProv.com:
Isis Pursuing Chemical Weapon Development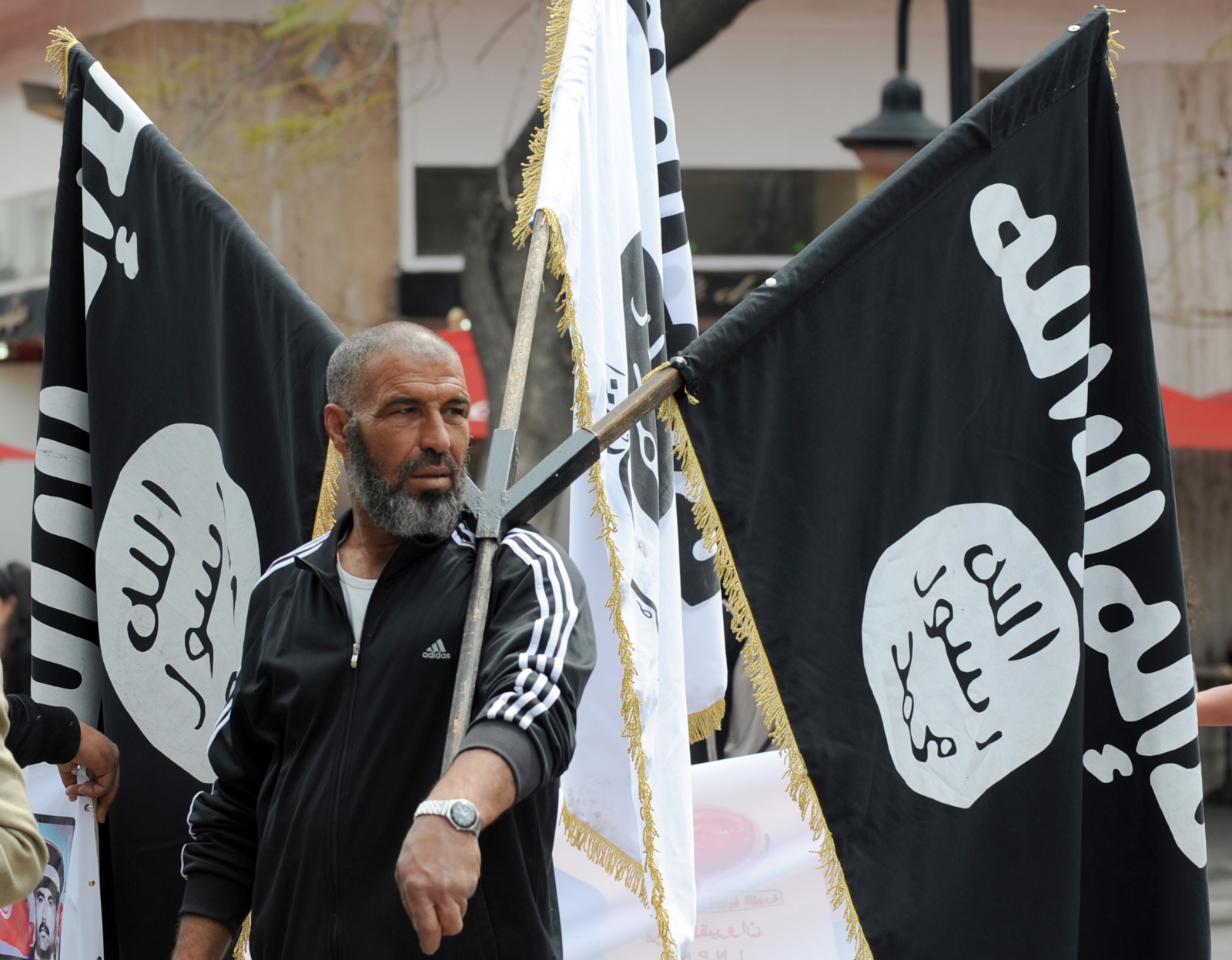 HuffPo: Combating Climate Change Is 'Best Way to Fight ISIS'

P

olitical Correctness, Weaponizing the Unholy Trinity of Social Engineering
Photo Credit Everyjoe.com
This Post Can Also be Read at GoLocalProv.com
I'm Deeply Obliged for Their Post of this Article
AESantos (Tony) November 13, 2015
     Most any Boomer will tell you the America we knew is still in our hearts and minds but no longer within our grasp.  Many of the simple freedoms we enjoyed only decades ago are subject to criminal prosecution today. This radical departure has little to do with the natural evolution of the American culture and identity. Political correctness, compulsory diversity, and multiculturalism the "Unholy Trinity" of Social Engineering is the calculated destruction of America's core values. Public education, liberal/progressive universities, and a complicit media are the primary conduits for channeling this Cultural Marxist agenda. Most vulnerable are the young people warming the seats of the public school system where the PC Gospel is disseminated by the Department of Education as curriculum, a progressive euphemism for indoctrination. For six plus hours a day our children are subject to a political agenda of revisionist history, junk science and engineered social behavior under the guise of education. Public education is the self-appointed moral authority serving your children breakfast lunch and birth control. Policies of Zero Tolerance are deeply rooted within our public schools where expressions of American patriotism, or Christian faith, are grounds for ridicule or suspension, schoolyard games of dodge ball, tag, are outlawed, and the first sign of a hand gesture or half-eaten pastry remotely resembling a firearm is cue for rabid response by school administration to intercept a child armed with a loaded toaster pastry. The recent crop of Social Justice Warriors are a product of Progressive academia, angry young people who never once reckoned they were being victimized, and oppressed until their progressive mentors gave them notice during lecture. The breadth of their worldly experience and wisdom is drawn from the university lecture hall, their smartphone or tablet engaged in social media battles from Starbucks or the bowels of their folk's basement.    Much as it seems these narratives and directives are hatched in some secret Star Chamber, fact is the genesis of these mandates are handed down from Mount Academia, progressive and power hungry minority interest, propped and fueled by a complicit state run media. Generations of Americans wrangle with simple conversation, unable to communicate without first filtering every thought to insure it doesn't offend or violate the tenets of the PC Gospel.
Read the Rest and Comment Here
Modern Educayshun Political Correctness Unhinged

Branco Cartoons

Reckoning 38 Studios, Conspiracy to Conceal, 

Be Careful What You Wish For
This Post Can Also be Read ad GoLocalProv.com
I'm Deeply Obliged for Their Post of this Article
AESantos (Tony) November 5, 2015
In recent months public faith and trust in Rhode Island governance have eroded to the point where Smith Hill and Capitol Hill would be competing for dead last, not unfamiliar territory for folks in Rhode Island. Central to this mistrust is the corruption in the genesis and collapse of 38 studios leaving a $75 Million taxpayer door prize, $110 Million after tax title and interest. If there were a single moment of post-election optimism, it vaporized shortly after inauguration. Governor Gina Raimondo, and House Speaker Nick Mattiello confirmed their political promise and commitment to publicly vett 38 Studios wasn't worth a single Buffalo Nickel. The public reaction from their one-eighty reversal has been Bear Ugly. Rhodeworks 2.0 and the PawSox Relo respectively Raimondo's and Mattiello's legacy public spending projects have taken a relentless public beating. Leadership on the Hill can't propose a public spending proposal without taking fire from an angry electorate who've been characterized as petulant children paralyzing an economy already circling the bowl and unwilling move forward and let the corruption of 38 studios go. The efforts good government groups and thousands of Rhode Islanders to pressure leadership and the rank and file to call for an independent investigation stop short of of asking …. Who and What is Smith Hill Leadership protecting?
Occams Razor: This loosely stated scientific argument claims the simplest explanation or conclusion is usually the correct one. Leadership's refusal to publicly vett the corruption of 38 Studios opens the consideration to an alternate and unthinkable conclusion that an independent investigation will expose a level of public corruption far deeper that we already know and that number of prominent lawmakers and public officials implicated would make PlunderDome look like a Downhome block party solidifying Rhode Island's reputation as the "Brown Bag" state.      Arguably the basis for this conclusion is circumstantial but leadership's reticence and lack of transparency in all things 38 Studios makes for a compelling argument to reckon "Leadership's need to protect the Political Hierarchy and the reputation of the state (such that it is) supersedes the public's right to know the truth."
Read the Rest and Comment Here
Watters World, Cornell Edition… Is there Still Hope?

MRCTV:
WATCH: Clinton Claims She Never Got Any of the 600 Security Requests from Libya  MRCTV:
Freedom is not for Government or Man to Take. It is However Yours to Surrender …. 
Redneck Sam Image  Redneck Sam … Courtesy SSgt. Joe Furco U.S. Army Retired